Strengths-Based Leadership – Career Guidance for Professionals, and Teams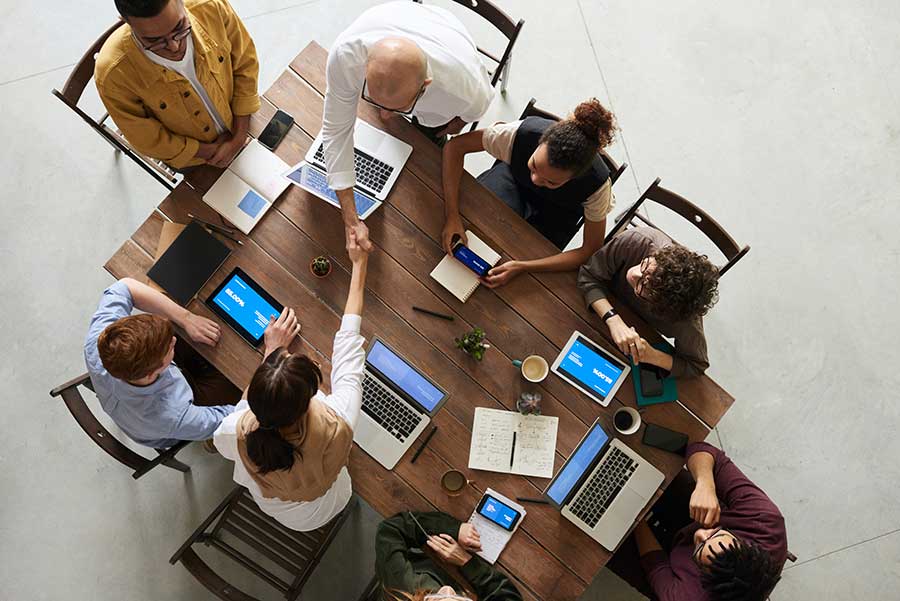 Age range
Adults
For Strengths-Based Leadership Workshop, see more about here.
What are the benefits of Strengths-Based Career Consulting Services for professionals and teams?
Research shows that when people are aware of and using their strengths they are better able and more likely to achieve their goals and overcome challenges! Horward Gartner, famous for his theory of multiple intelligence, once said the science of human character strengths is the most important development in psychology over the past half century. Furthermore, sufficient scientific research has accumulated so it cannot be denied that recognising, appreciating, and harnessing strengths in yourself and other people, is one of the most efficient and effective paths to a life of success and fulfillment.
Strengths-Based Consulting Session
Strengths-Based Career Consulting Session is an entryway to help you discover your greatest talents and develop strengths, gain access to possible actions, or apply your talents for success in other settings, and projects.
You will be guided in: how to find out and confirmed what your talents and passions are, what to do if you love doing something you aren't naturally good at, how to compensate it with your strengths. The same will be for the things you're good at but you don't enjoy doing them. It is also possible to make a plan how to approach and start to make a living in accordance with your naturals talents and passions. It will be possible to make from your authenticity an added value.
When you use the strengths, everything you do, it feels effortless and natural, energising and uplifting you. You feel happy and in balance, ready to take on more, and find new ways to express yourself. Your untapped strengths that are dormant, are like seeds, each of different colour and size. Some grow fast, other grow slowly. Some can be very obvious to you and to others, while others are overshadowed by your more dominant strengths.
Talents are the sum of what we do naturally the best.
Possible Types of Assessment 
Strengths and Career Profiling for Young Professionals
Strengths & Career Profiling for Adults
Strengths -Based Assessment Process Description
I have a series of methodologies/online tools to suit different contexts and challenges.
I work most of the time with Strengths Profile but use other existing online Strengths-Based Assessments that reveal your themes of talents.
I organise 1-to-1 consulting sessions for professionals. I also do small-group and team workshops, where the synergy of different people and their unique point of view offer measurable added value and is very useful to get larger perspective of your strengths profile.
A whole process is composed of three to four in-person or video meetings.
Each meeting is one hour long and includes review of test results from online assessments and my personal, written and oral feedback.
Session 1
Getting to know a person, his/her needs, online assessments prescription (what is the best for him/her to chose as assessment).
Session 2
Session where we analyse together the results of online chosen strengths-based approach assessments.
Session 3
We chose one project or goal and we work together to see how individual's strengths can dial up to his /her success. After that, we chose some strategies how to compensate weaknesses. I help you find one or more things that can be motivating for you to hold on to and willingly participate in these strategies.
These strengths that we'll discover, can be applied at home, at work, and out in the world.
Session 4
In this phase, we take into account the environment and potential triggers when crafting our action plan. A professional gain tools to work successfully with other professionals and team(s).
A Training for Professionals and Teams: Career Guidance Program for Teams
It is possible to have individual or group /project team sessions.
We do all 4 sessions of the strengths-based assessment and review together professional's profile (or profiles if group session). The benefit of group work is that is possible to observe co-workers from this new strengths-based perspective. You review together your team profile to gaining valuable insights about team's strengths and weaknesses.
I will propose resources in order to be able to do observation of the team.
Strength Profile Assessment results for professionals provide also some career suggestions very helpful in case of better use of team's talents.
Here's what I won't do
I see myself as strengths practitioner who does not "mould" my clients but rather can create optimal conditions for growth and development.
I can't tell you what you, or your employees should do exactly. I can only give you some hypothesis that come out as conclusion of sessions.
Strengths-Based Leadership Assessments and Sessions are meant to open a new perspective to you in unlocking your or your team's
potentials.
How do I get started?
I will need to speak with you to see if my services are the right approach for you.
Once we have spoken briefly by phone and have agreed to meet, I will ask you to create an account
and submit payment online at least one day in advance.
Meetings are available in person, or via phone or videoconferencing.
What will it cost?
For individual sessions: 90 euros an hour + cost for online assessments
(depends on how many of assessments need to be
done) for professionals.
For Team Consulting Sessions,
the price is to be discussed separately. For more information, please contact me.
Find out how to make a better use of your's and
your team gifts:
Creative Strengths-Based Coaching 1-to-1 Sessions
Find out how to explore your career perspectives through Creative Strengths-Based Coaching 1-to-1 sessions:
I offer individualised, flexible, tailor-made coaching, selected according the needs of the coachees. I'm certified facilitator in LEGO® SERIOUS PLAY®  methods and Co-Creation Specialist. I adapt methodology of the LEGO® SERIOUS PLAY®  to propose Creative Strengths-Based 1-to-1 Coaching Session.
Creative Strengths-Based Coaching is for any individual wishing to challenge themselves in a secure and explorative environment. It's also adapted to the rapid and abundant thinking of "atypicals" and gifted. I create an innovative and fun sessions to allow young school children, students, professionals in activity and those looking for a job to find or develop project /career path that suits them.
Session starts from the potential of each individual, highlights their motivations, their values, their qualities as the basis of their career/professional project.
It's a succession of few meetings between the coach and the coachee, over sessions of 2 hours, spaced from 15 days to 1 month.
Contact Me For a Tailor-Made Quote
➤
See Clients Testimonials
➤
Find out more about GiftedLab's Workshops for Professionals and Teams:
The person born with a talent they are meant to use
will find their greatest happiness in using it.
Johann Wolfgang von Goethe