Strengths-Based Educating – Career Guidance for Educators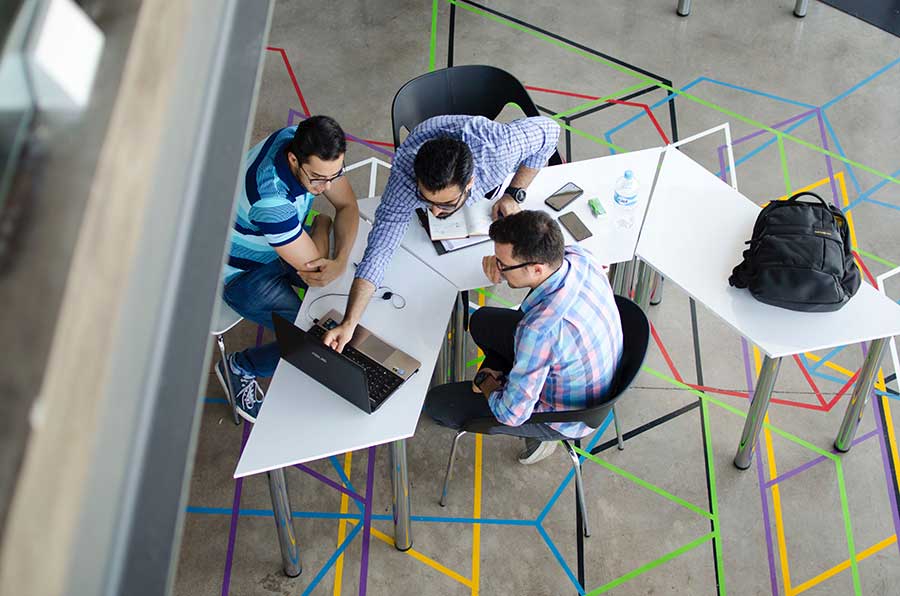 What are the benefits of Strengths-Based Career Consulting Services for educators and students?
Strengths-Based Educating consist of understanding a whole child without imposing what we think a child should be. We should teach students what's possible and give them a guidance how to search right path. Educators can only act as mentors because the best kind of activity is one what the student independently initiates.
Once the knowledge about Strengths-Based Approach is acquired, educators can apply this knowledge both in their teaching and in noticing and exploring with every young person, his/her advantages, strengths, skills in order to respond to a question "Who am I?", then to decide what job sectors play to his/her strengths.
Educators should learn students to direct their energy on things that have values for them, assist them in defining professional projects or help them in reorienting their project in case they made bad choice.
Group Strengths-Based Sessions

During group strengths-based sessions I do, I ask teenagers questions. I want to hear students' answers because their answers help me understand what is important to them at that particular moment of their life, but it also gets them thinking big and projecting themselves into the future. The more questions I ask, the more I learn about what is going on their mind. They're more able to create connections in their brains about what might be interesting for them.
1-to-1 Strengths-Based Sessions
On 1-to-1 strengths-based sessions, I ask students all sort of questions: what their favourite ( or least hated ) academic subject is in school, if they're "bookworms", "techies", "people's persons", what they thought was fun when they were little, if they played with Legos, loved math, music, loved to draw or if they still pursue with some creative activity. I ask apparently unimportant details to try or detect learning/organisational style. Once they come up with some preferences, interests, and memories, I can help them with things to explore options. I also organise extra  workshops using SmartGames® and LEGO bricks. For My Future Job Workshop, see more here.
Career Guidance Program for Educators
After the Strengths-Based Assessment, I use all these details to help a child get the most precise picture of his strengths and challenges.
In case we organise Career Guidance Program for Educators in your school, I will transfer the knowledge of Strengths Based Approach to you directly, and  you'll do it on your own with your students. It is the same procedure as for a teenagers. The goal is introducing the strengths-based profiling in school environment and getting educators acquainted with Strengths-Based Approach and the way to apply it in their everyday work with children of all ages.
This approach goes well with differentiated instruction and learning as one of the most effective pedagogic practices that produces higher achievement. Children become more engaged in learning when instruction is tailored to their abilities and interests.
Possible Types of Assessment 
Strengths Spotting for very young children: at-least-10-years old children; Educators of children under the age of 10 are instructed how to do strengths spotting with students
Strengths and Career Profiling (ideally from the age of 14 years old but it's possible to start it earlier)
Strengths & Career Profiling for Adults
Strengths-Based Assessment Process Description
I use a series of methodologies/online tools to suit different contexts and challenges.
I work most of the time with Strengths Profile but use other existing online Strengths-Based Assessments on the market that reveals your themes of talents.
I organise 1-to-1 consulting sessions. I also do small-group workshops where the synergy of different people and their unique point of view offer measurable added value and is very useful to get larger perspective of your strengths profile.
A whole process is composed of three to four in-person or video meetings.
Each meeting is one hour long and includes review of test results from online assessments and my personal, written and oral feedback.
Session 1
Getting to know a person, his/her needs, online assessments prescription (what is the best for him/her to chose as assessment).
Session 2
Session where we analyse together the results of online chosen strengths-based approach assessments.
Session 3
We chose one project or goal and we work together to see how individual's strengths can dial up to his /her success. After that, we chose some strategies how to. I help you find one or more things that can be motivating for you or your students to hold on to and willingly participate in these strategies. These strengths that we'll discover, can be applied at home, in the classroom, at work, and out in the world.
Session 4
In this phase, we take into account the environment and potential triggers when crafting our action plan. Educators and students gain some useful tools.
A Training for Educators: Career Guidance Program for Educators
If their students are under 10 years old the only way to do the assessment is by observing child(ren). In order to this, an educator will need to apply information that they acquired in session with me and from resources I gave them.
We do all 4 sessions of the Strengths-Based Assessment and review together educator's profile (or profiles if group session) to be able to observe their students from this new strengths-based perspective. I will propose resources so they can be able to do observation of students. The Strength Profile Assessment results for students provide also some career suggestions very helpful in case of Teen High School, College and Career Counselling.
Here's what I won't do
I see myself as strengths practitioner who does not "mould" my clients but rather can create optimal conditions for their growth and development.
I can't tell you what you, or your students should do exactly. I can only give you some hypothesis that come out as conclusion of sessions and results of tests assessments.
Strengths-based assessments and sessions are meant to open a new perspective to you in unlocking your or your students potentials.
If working directly with teens and young adults, my consulting sessions are designed to show them how to discover their "nano" functioning and their passions. My goal is to show students how to be authentic, how to discover their true interests and we make hypothesis together, using test results, about how they function the best in working environment. The goal is to have teenagers that aren't stressed, overwhelmed, and afraid they won't get into a "good" school and have "good life".
How do I get started?
I will need to speak with you to see if my services are the right approach for you.
Once we have spoken briefly by phone and have agreed to meet, I will ask you to
create an account and submit online payment by at least one day in advance.
Meetings are available in person, or via phone or videoconferencing.
What will it cost?
For an individual: 50 euros an hour + cost for online
assessments (depend how many of assessments
need to be done).
For School Consulting Sessions,
the price is to be discussed separately.
Find out how to make a better use of your, and
your students' gifts :
A career is a means of self-expression
that reflects one's values and,
therefore, one's identity.
Davis & Rimm